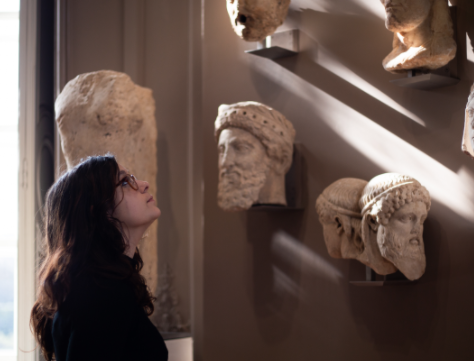 Supplies
Originals/ copies of ID: concessions are for students, EU residents up to 26, and young people under 18. Bring plenty of water. In winter, dress warmly. In summer, don't forget your sunscreen. A tiny umbrella can be handy. Wear comfy clothes and a good pair of sneakers. Be mindful of your bags and belongings in touristy areas. Don't travel with large items, even if most museums have free cloakrooms.
Tickets
Ticket prices are included in the total amount of the tour. Your guide takes care of bookings, most of them giving you skip-the-line access to the Louvre, Orsay, Pompidou. For less busy museums, tickets may be purchased by your guide on site.
Delays
Paris can be crowded, especially at rush hours, so plan well before leaving. I recommend to arrive 5mins before the tour starts. Mind that some museums have timed entries. If you're too late, your guide cannot always guarantee the tour's full duration. Your guide'll wait at the meeting point for up to 30mins. Past this limit, the tour will be cancelled.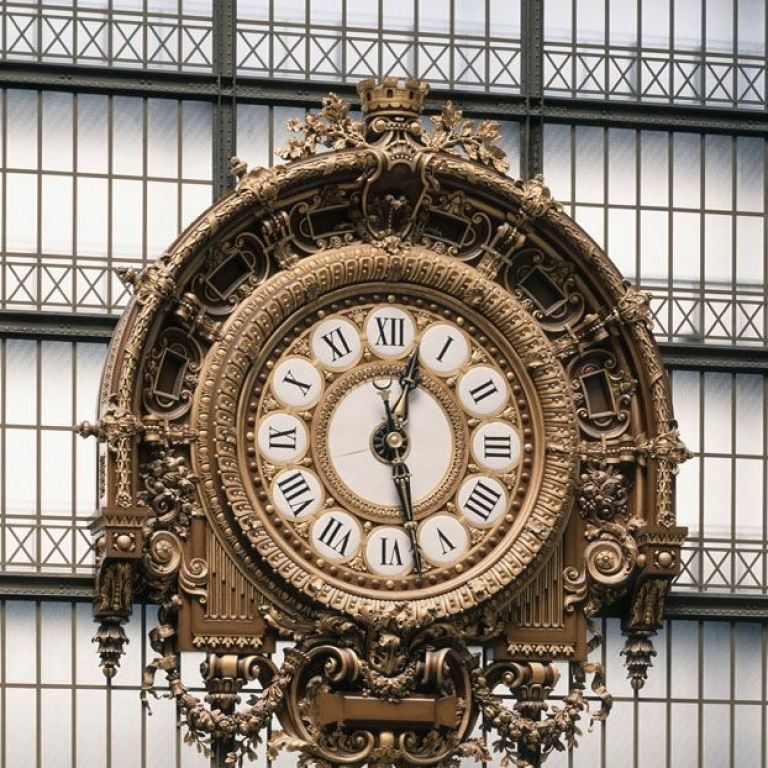 Cancellation policy
Any change of date cannot be guaranteed and is applied to availability. In case you cannot attend, a 100% refund – minus the cost of tickets – is possible only if you notify Women's Art Tours more than 2 weeks prior to the booked date. Ex: you decide to cancel a Louvre tour 4 weeks before the set date, you'll be reimbursed 63 €.
7 days in advance, you'll get a 50% refund. Past this deadline, there will unfortunately be no opportunity of reimbursement.
Adding people
Museum tours are demanding in getting more bookings. Should they exceed 6 persons, you'll have to pay for an authorization starting from 70 €. If such is your request, please notify me asap but be aware that a substantial cost will be added.
For walking tours, it's possible to add participants within a certain limit. To maintain a friendly atmosphere, I never accept more than 15 people, mikes and headsets make tours so unpersonal!
Customised tours
Cannot find what you're looking for and wishing to visit several museums at the same time? Don't hesitate to ask! Certain museums have joined tickets (Orsay and Rodin for instance) and I can send you a half or full day invoice.
Fares
Tour prices include tickets and my expertise but not just so. It's a lot about preparation to make your visit as memorable as possible: bookings, desk-based research, great amount of readings, exhibition-seeing, collections updates. Remember that freelance workers pay taxes and that the amount enabled me to pay my collaborators decently. Payment can be made in cash, credit and debit cards or money transfer (be aware that your bank may charge additional fees for other currencies).
Extra cash
As many Parisians, I'm afraid I still don't have a driving licence… If you feel the distance covered is too big, we can take public transportation, rent a van or cab, at your own expense (I very rarely go and fetch people at their hotel). Same with drinks or snacks if you need a break.
Most payments in credit and debit cards are possible but in restaurants for instance, the minimum is around 15€ and some don't accept American Express or Master Cards. Anyway, it's always handy to have a few euros in hand.
Tips are of course not compulsory, but always appreciated. Feel free to tip your guide, waiter or chauffeur in any currency you like, standard amounts starting from 10 %.
Pictures
Are authorised in most museums as long as you're not using any flash. Still, please be respectful in exhibitions if you're seeing the cartoon forbidding any, and careful of other visitors who wish to see artworks without being disturbed by cameras or mobiles' uses.
Being a tourist in Paris/ France
Dear foreigners, we're so glad that you're here but sometimes habits abroad are different, so here are a few things to know:
– museum staff are your friends: not always working in the best conditions, under a lot of pressure, eg hot weather, dissatisfied visitors, strikes etc… Skip-the-line tickets are not gateways to bad manners or VIP passes. It's always better to keep calm, smile and be courteous, it gets you in quicker. Actually, the same goes with every French person, we might not seem as warm as you guys, but as long as you say "Bonjour !", "Excuse me?" before getting into the heart of the matter, we'll be as sweet as a lamb. We're gradually improving our English skills in France, but knowledge of essential words such as "merci" or "s'il-vous-plaît" will get you pretty much anywhere.
– attractions: some highlights in summer are extremely popular. Unfortunately your guide is not a fan of big crowds to the point that it might make her very nervous. That means the Louvre tour will not include the extra wait and picture taking in front of the Mona Lisa (sometimes 30mins long, true story!). You are most welcome to ask questions about the painting and your guide can lead you to it at the end of the tour.
– no touching, no, even the oldest wall in the Louvre: conservators work so hard at preserving our heritage, it would be a pity to damage their efforts, wouldn't it?
– flexibility is key: you've covered many miles, sometimes just to see an artwork or a monument. But displays change a lot, tickets are not always available… this comes from a backpacker at heart: I missed the 2018 Frida Kahlo show in London and the Memling Museum was closed when I visited Bruges! Travelling is about overcoming your frustrations. Keep it positive. I'm sure there will be many other memorable moments in your trip.